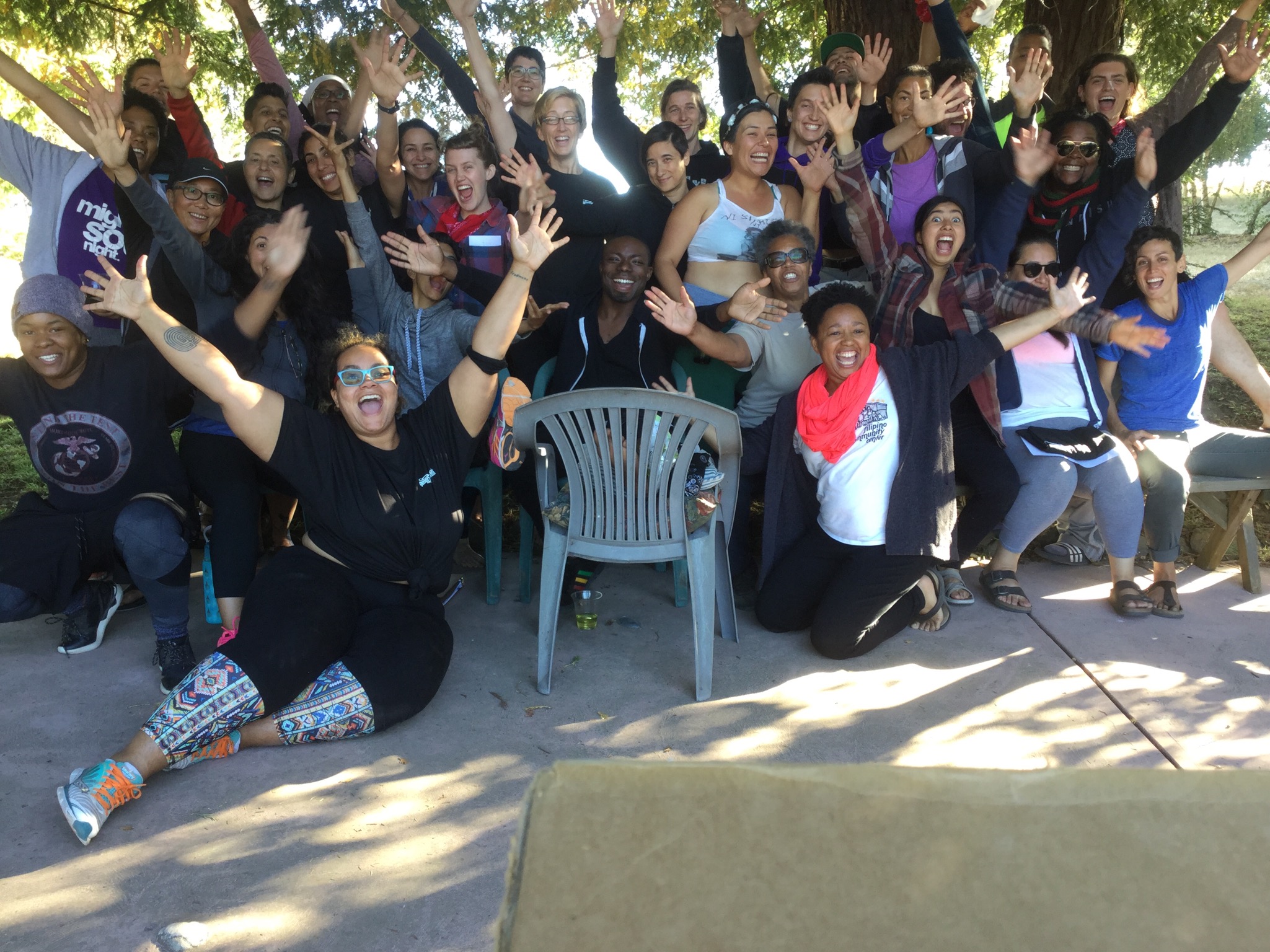 Programs
Our programs develop embodied leadership, increasing vision, coordination, and connection. gs supports movement leaders and supporters to vision new possibilities and achieve powerful collective action towards freedom and liberation.
Want to join a gs program? Our current and past program participants include people who are active parts of movements, including racial justice, economic justice, gender justice, intimate violence prevention, environmental justice, and more.
We specifically prioritize the participation of those work in our two strategic priority areas: freedom from political repression and state violence, and climate and environmental justice. Learn more about our Strategic Priorities here.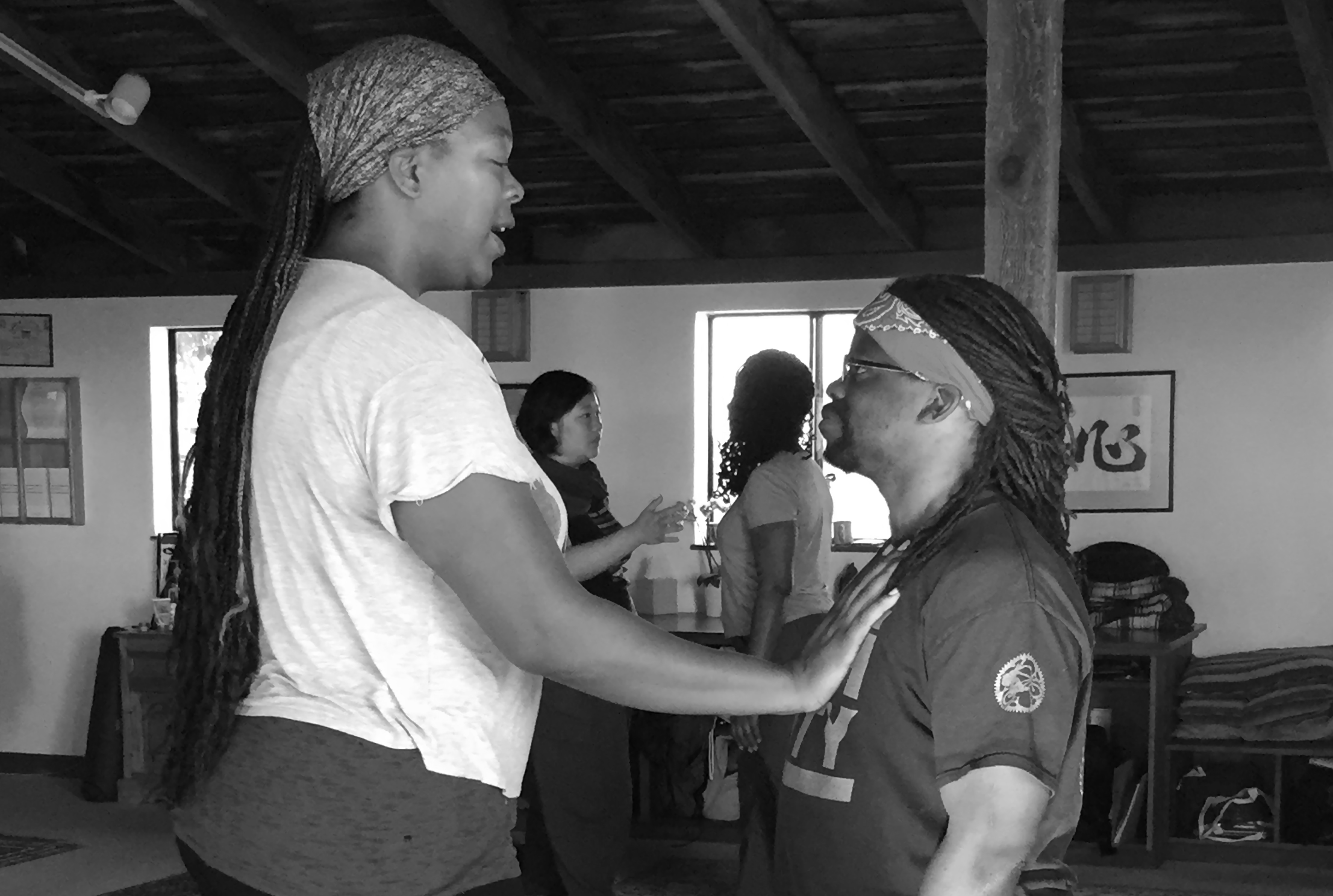 Embodied Leadership
The Embodied Leadership courses are designed for people who work in social and environmental justice movements, including organizers, staff, members, and activists.
Somatics, Trauma, & Resilience
Somatics, Trauma, & Resilience courses are designed for politicized healers, organizers, and movement-builders who want to engage in their own healing, learning, and embodied change. In these courses, politicized healers—such as coaches, therapists, and other one-on-one practitioners—will begin or deepen their study and practice of somatics. Organizers and movement builders will be able to turn inward and engage with the impact of trauma and oppression in order to look outward again, renewed, reenergized, and hopeful.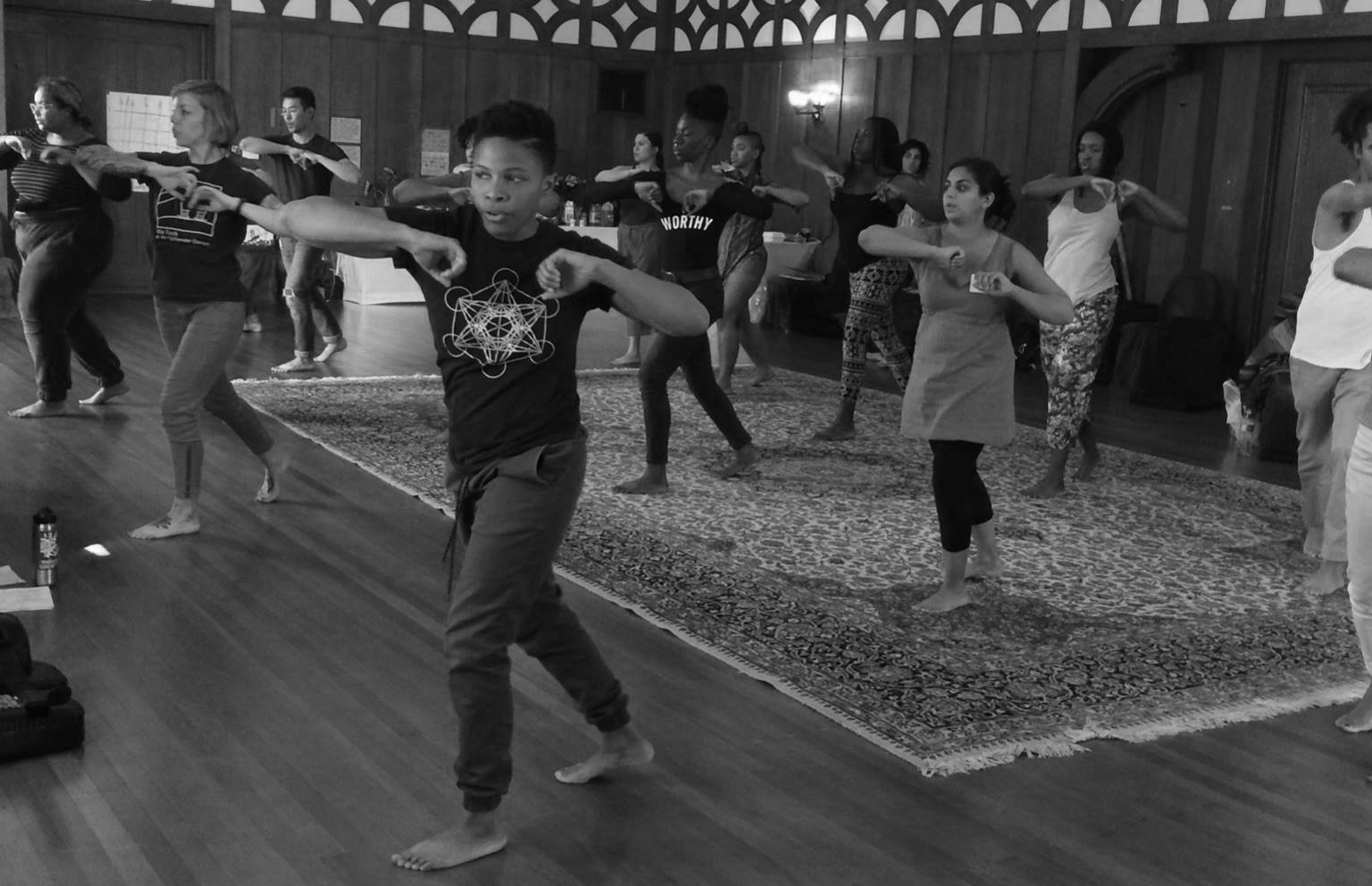 "At the last retreat (Embodied Leadership) I really saw the benefit and impacts of somatics. Some people have a spirit or attitude that is isolated and unapproachable—I am one of them. At the retreat—I saw transformation in people. We decided, we're just going to be open and be me now, and be honest about what we need to feel whole. I like to feel and connect with people, and I was able to do that totally. Before, I might have been able to do that for a second, but then I dissociated off to mars. With somatics, I could center in my own dignity—in my length—and also center in my width. I could feel the genuine feelings of other people—I could actually feel them. I am loving somatics—it is a vital tool. Now that I know how to use it, it makes a real difference. I use it every chance I get."
— Ms. Marilynn Winn, Director of Women on the Rise
Transformative Resourcing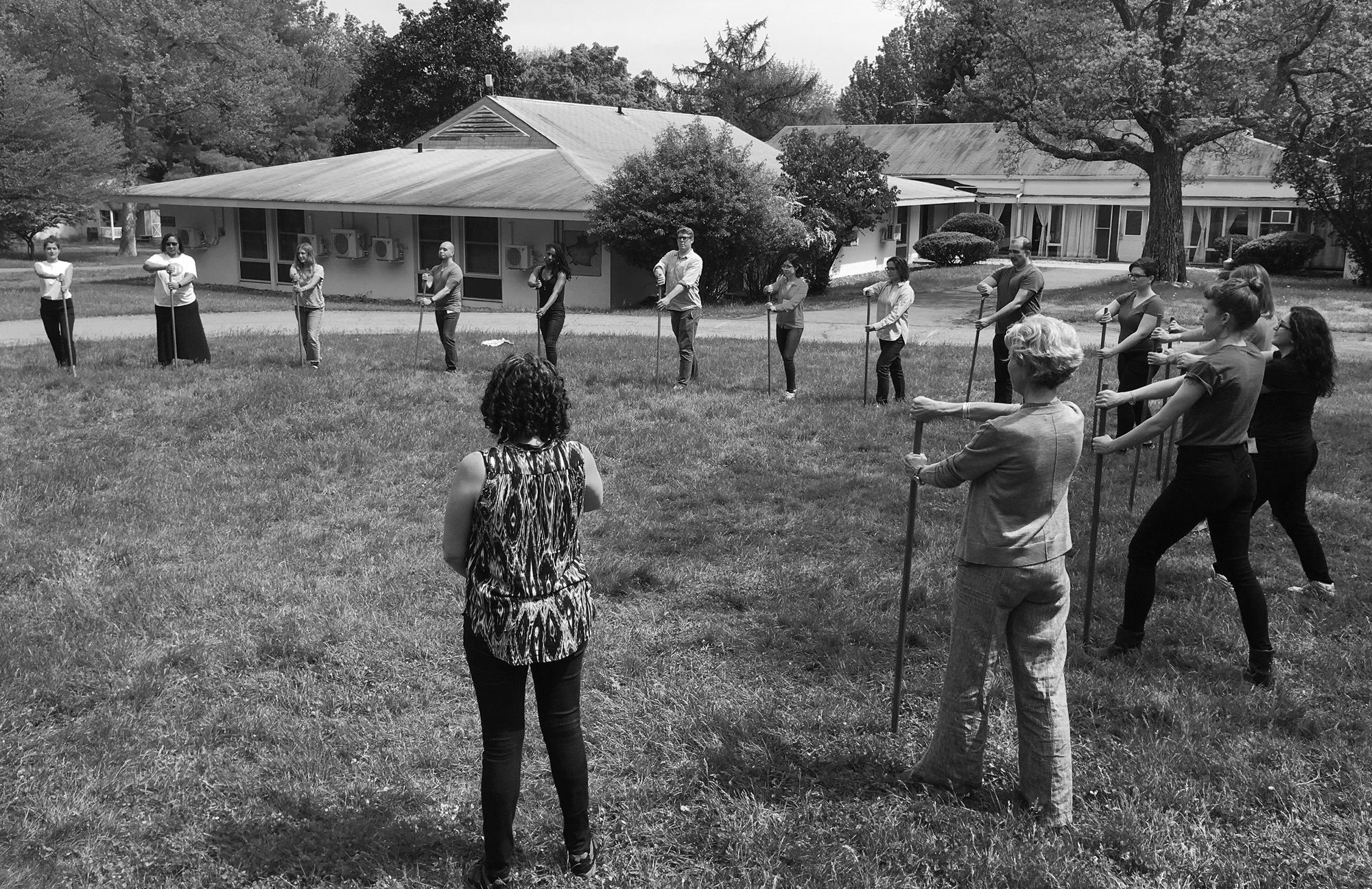 Embodied Leadership For Funders & Donors
This introductory embodied leadership program offers engagement opportunities for social justice funding leaders to connect with cutting edge transformative somatics methodology.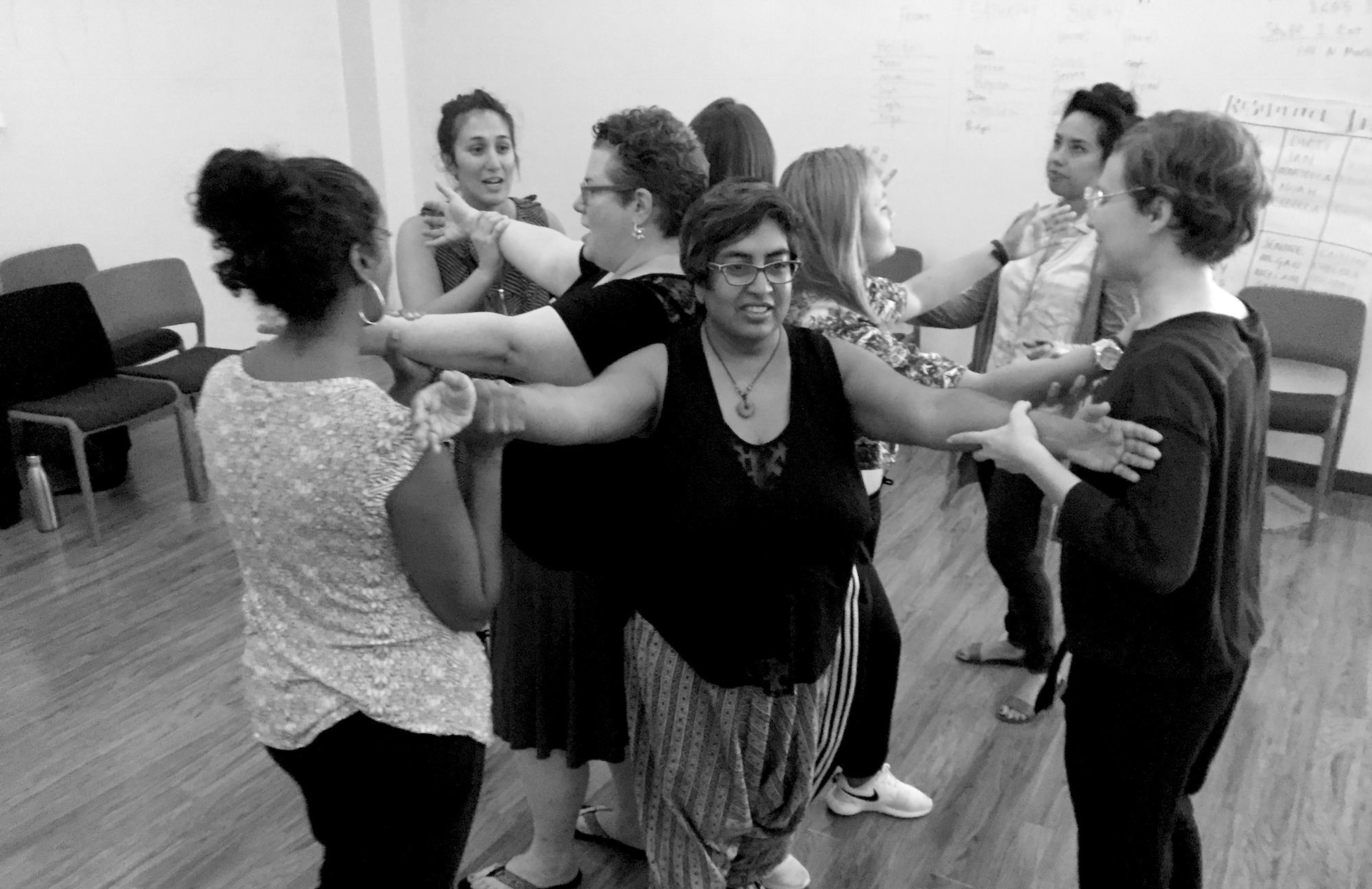 Embodied Leadership In Donor Organizing
Because we are committed to resourcing our work in ways that align with our values, politics, and strategy, our community members are invited to practice Embodied Donor Organizing.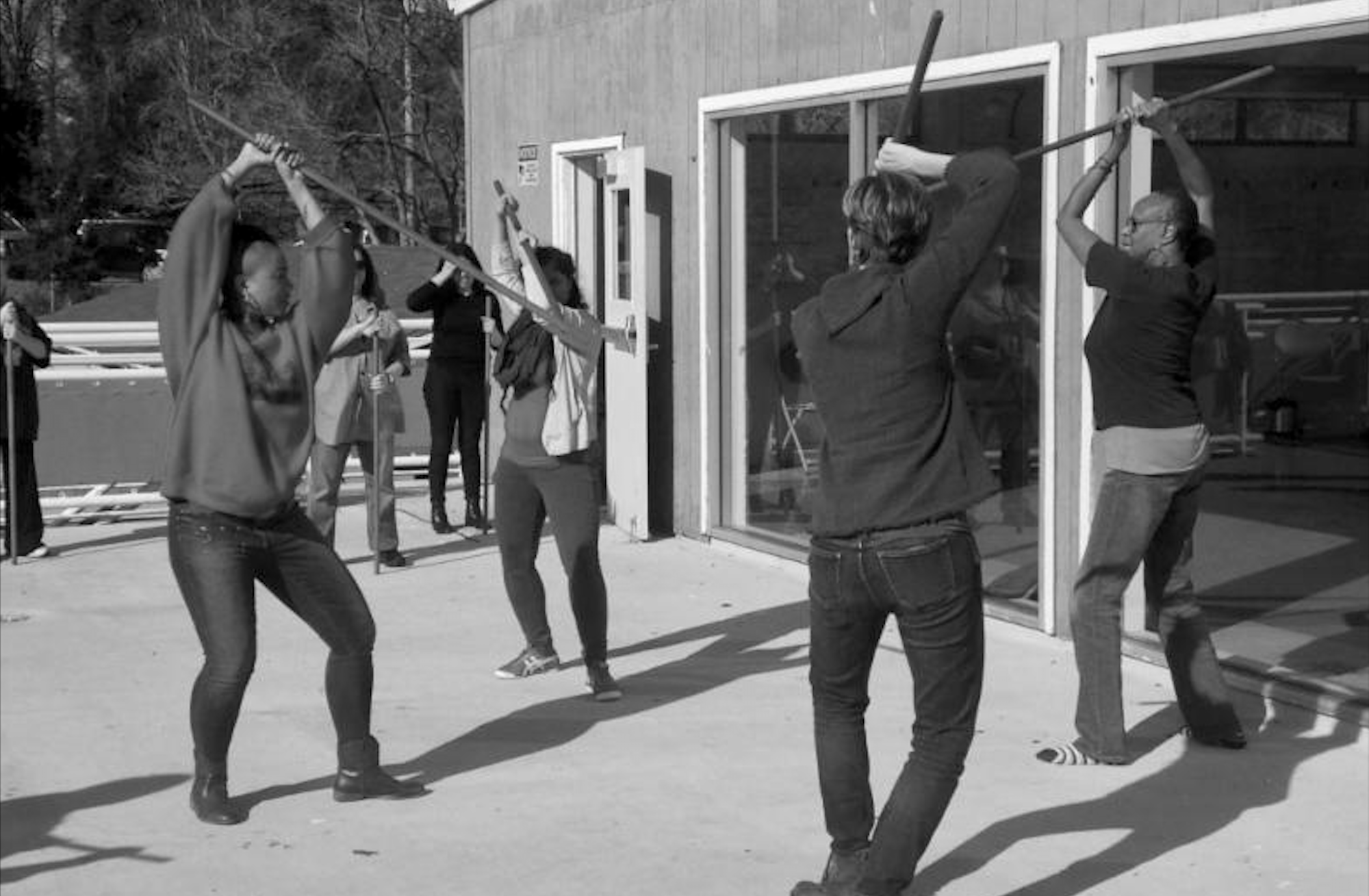 Get Centered
Our annual Get Centered: Grassroots Fundraising Program is an opportunity to get centered in action while fundraising for gs in community.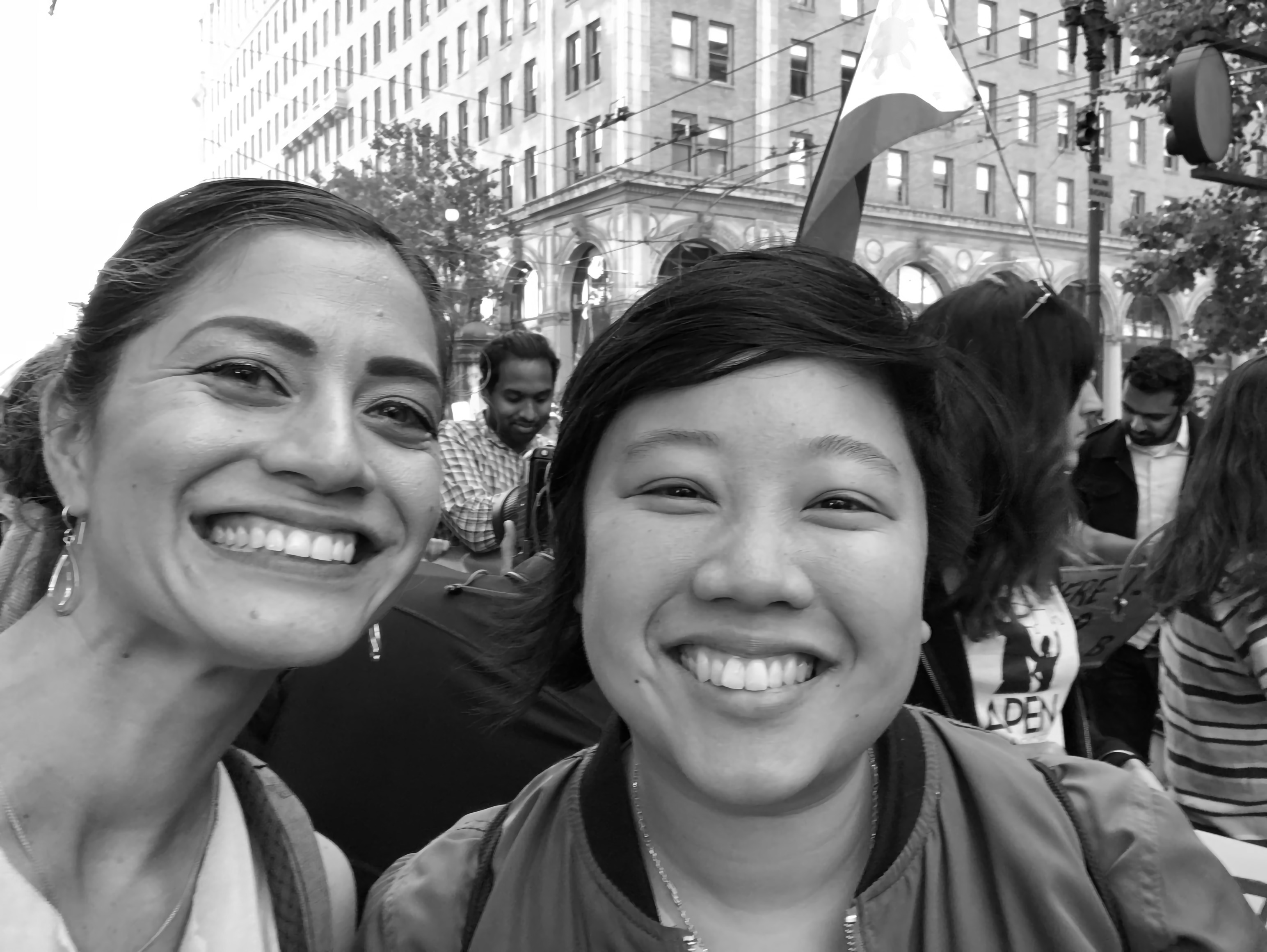 Movement Partners
We have worked with hundreds of movement leaders and their organizations through Movement Partnerships with organizations, alliances, and other formations. We began these partnerships in 2011 with Black Organizing for Leadership and Dignity (BOLD) and the National Domestic Worker Alliance (NDWA).
We share vision and values with our Movement Partners, an understanding of somatics as a holistic approach, and a commitment to have a significant impact. We engage with select partners deeply and develop programs that are relevant and supportive of the unique conditions and needs in those communities.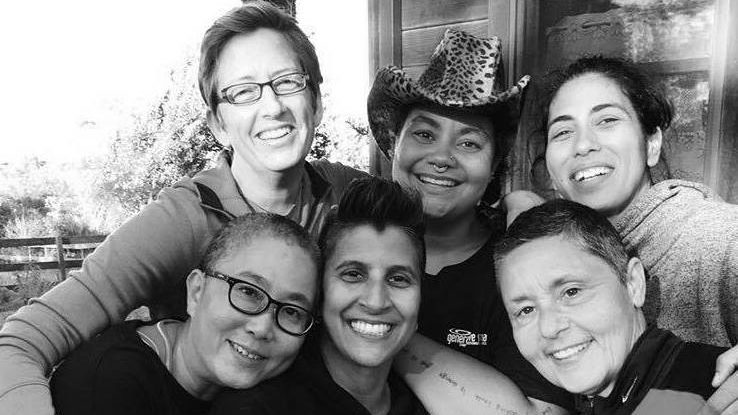 Practice Groups
Keep practicing with a local and/or national practice group! We transform through embodying new practices over time and it is much easier to stay in practice within community.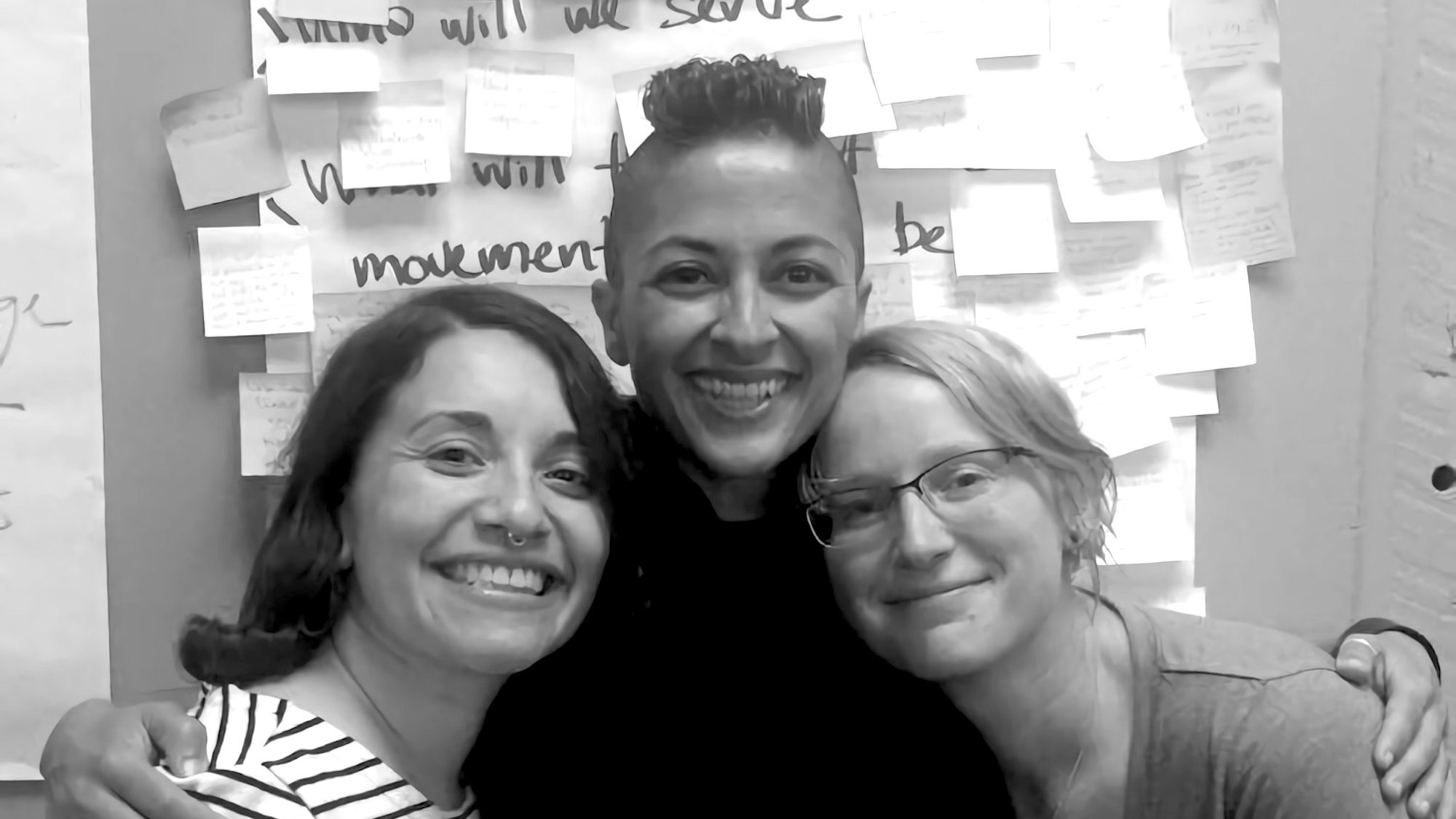 gs Practitioners Network (gsPN)
The gsPN is an organized network of politicized somatic coaches, therapists, and healing practitioners who have built somatic competence through gs programs.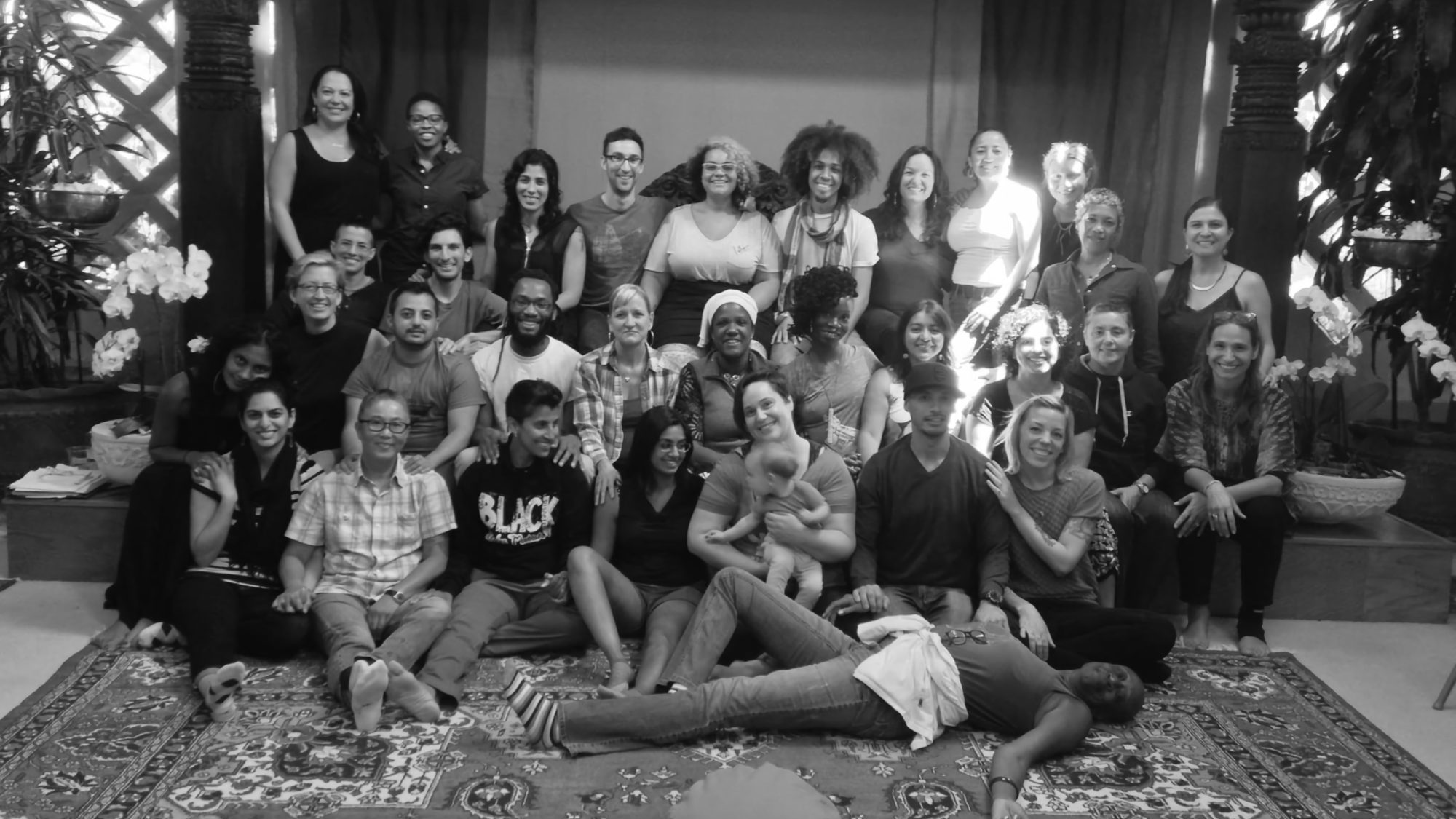 generative somatics Teacher Training (gsTT)
Since we've experienced a growing call from our courses and Movement Partnerships, we're growing our teaching body to meet our community's needs. gsTT is a multi-year path for developing as a gs teacher.
FAQs
How Do I Apply to a Course?
How do I know which course is right for me?
Please read the full description of the course you are interested in and in particular, the 'You will learn' section and the 'Is this course for me?' section. You can access all course descriptions here.
I'm interested in applying to multiple courses. Do I need to fill out an application for each one?
Yes! Please complete an application for each course. You can submit the same answers to each application. Please indicate in each application: 1) that you are applying for multiple courses, and 2) if you have a preference for a specific course.
I am interested in a course that is being offered in multiple locations, and I am open to any of the locations. Do I need to fill out an application for each location?
Yes! Please complete an application for each course location. You can submit the same answers to each application. Please indicate in each application: 1) that you are applying for multiple locations, and 2) if you have a preference for a specific location.
I need to miss a few hours or days of a course I am enrolled in. Is that okay?
Because we take commitment to the course schedule very seriously and it is part of what holds us all together for our intensive multi-day courses unless you pre-arrange something with us—or you have an emergency—you are expected to attend and be present for all days of the course.
How do I know if my application was submitted correctly?
Upon completing your application, you will be prompted with the following message (this is your confirmation that your application has been sent): Thank you for completing the gs course application! We will send application results out by XX timeline. In the meantime, please go to our website for any other questions.
I submitted an application. When do I find out if I was accepted?
You will find out over email at least 6 weeks before the course starts.
What is the daily agenda for the course?
While we have a core curriculum that we work with, we do not have a detailed minute-by-minute agenda. We are inviting you into a transformative process, which means the agenda changes with the group. Here is the daily course outline below:
Please arrive at least 20 minutes ahead of time to eat breakfast, find a seat, and settle in. We start promptly at the start time. 

Most of our trainings are from 9 am-6 pm each day. We often end early at 5:30 pm.

Our lunch break varies each day, but they are typically between 12:30-2:30 pm for about one hour. 

On Sundays, we will end at 4:30 pm.
Fundraising for Program Fees & Solidarity Funds
How are program costs covered?
In past years, approximately 45% of the gs budget has come from earned income (course fees and contracts with partners). The other 55% comes from individual donations and foundation grants. Program costs are covered in multiple ways:
Participants in our programs contribute to their fees with their own financial resources

Organizations and foundations sponsor participants and pay for their program fees

Participants fundraise their fees from other individuals

Participants receive financial support from gs. These funds predominantly come from individual donations including solidarity funds contributed and fundraised by gs program participants and community members like you!
Can I fundraise for my course fees & tuition? If so, what support does gs offer?
Can I use another fundraising platform instead of fundraising directly to gs?
We ask that you invite your contacts to make their donations directly to generative somatics. 
In fundraising, like in community organizing, the more coordinated our strategies can be, the more powerful our work. That's why we ask that whenever possible, you integrate fundraising for your program fees into our broader efforts to connect with the many beautiful people interested in supporting gs. This will support gs to build relationships with our supporters when that is desired and makes sense. For example, someone who contributes to your program fees might already be in the gs database, and if we happen to be in touch with them, we can thank them for supporting your efforts and be sure not to ask them for a general gs donation in the same time frame. Someone else who contributes to your fees might not be in the gs database, and might be interested in finding out more and to be added. In this way, your efforts will have lasting impacts and help gs to be sustainable and to grow.
If – in addition to fundraising for your course fee – you plan to fundraise for other costs associated with your participation (like transportation, housing, etc.) – please be in touch with us to discuss: development@generativesomatics.org
How do I donate or fundraise solidarity funds for your participants?
Thank you for your interest! Your support will provide financial assistance to over 80% of participants in our courses and programs. Contact danielle@generativesomatics.org to donate and/or fundraise solidarity funds today. We thank you for reaching out to your friends, family, and community to support our programs either through contributing to your own course fees or toward solidarity funds that make it possible for poor and working class people (the majority of course participants) to participate! You are a part of a growing network of people whose collective support makes generative somatics (gs) possible. gs offers embodied leadership development and trauma-healing to social justice movements. We prioritize the participation of poor and working class people and people of color; and choose movement partnerships with organizations and communities based on alignment with our political values and strategy, not on financial access and capacity.
Are gs courses accessible to poor and working class people?
gs is committed to economic justice and to challenging white supremacy, capitalism, ableism and all systems of oppression in every aspect of our work. As part of that, we have a commitment to making our programs accessible and affordable to poor and working class people and people of color who are on the frontlines of social and environmental justice movements. We are committed to making sure that money is not a barrier to participation. Check out our Course Fee Structure Sliding Scale.
What access info is there for your courses? How can I prepare for Disability Justice and access allyship before a course?
We're in an ongoing commitment to embodying disability justice (DJ) in our theory and practice. gs has shifted key pieces of our coursework, including language and practice, and we continue to be disability justice learners. Thank you in advance for partnering with us as we continue to transform and deepen our DJ embodiment. If you have specific questions or access needs to discuss, please email yashna@generativesomatics.org. 
How can I be an ally in creating a scent-neutral/fragrance-free environment?
We make every effort to make our programs  accessible to people with chemical sensitivities. Course applications ask you to share whatever you choose to about your specific needs.  We ask all participants to please ally for those with chemical sensitivities by transitioning to fragrance-free products a few days before the course. Creating a scent-neutral/fragrance-free environment will allow greater participation for all and will support everyone's post-training recovery time. 
People of color and poor people often are exposed to highly toxic chemicals in the places we live and work due to capitalism and environmental racism. Multiple Chemical Sensitivities (MCS) is a physical condition that often results from overexposure to chemicals, and can be acquired at any age. 
We recognize that fragrance-free products are sometimes expensive and that financial access can be a barrier. It is our hope that resources can be sourced from the collective community of participants and teachers in gs trainings. Please take the time to review this list of fragrance-free resources.