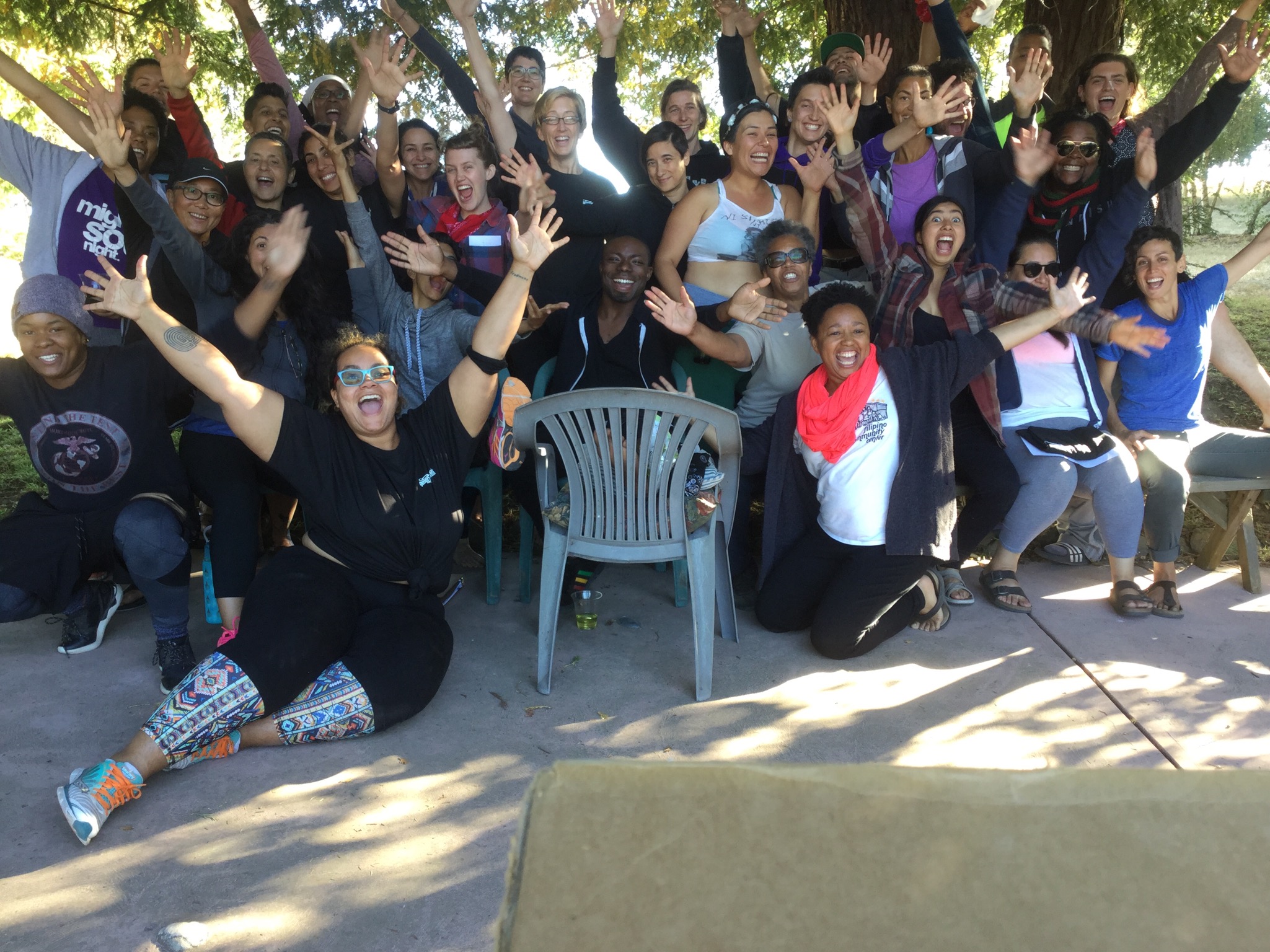 Programs
Our programs engage politicized somatics, a holistic change theory and methodology that works through the body (emotions, sensations, physiology). Our programs support movement leaders to heal from the impacts of trauma and oppression, and to develop embodied skills that can magnify their power in fighting for and building a radically transformed world.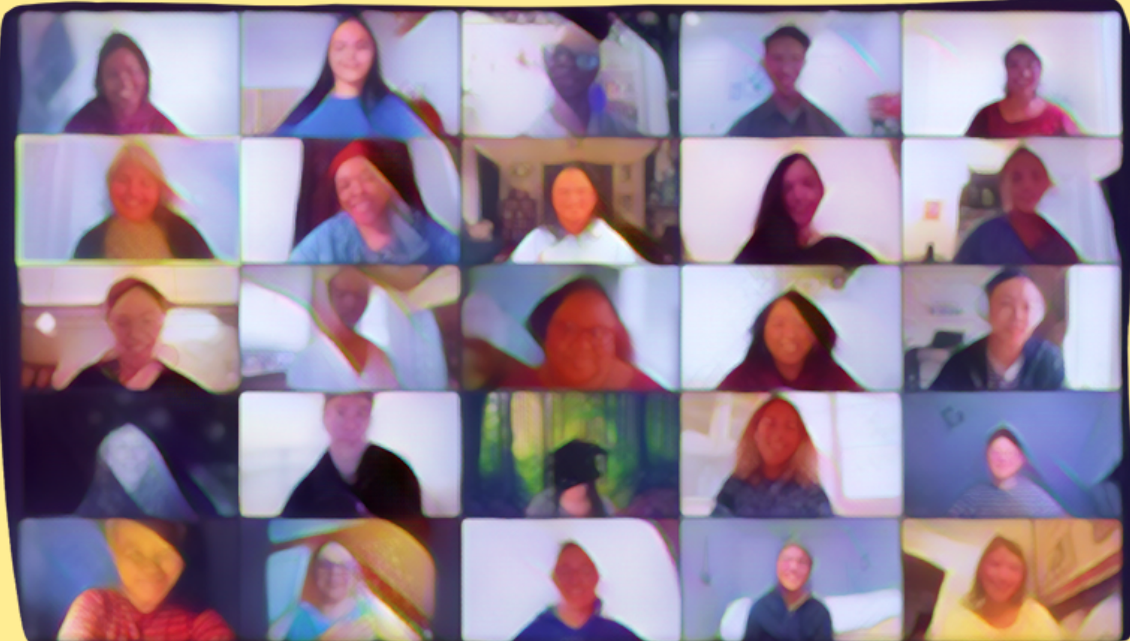 Daily Practice Space
Since February 2022, every weekday, majority-BIPOC gs teachers and practitioners lead a free-of-charge online Daily Practice Space for gs alumni. This space is open to anyone who has already practiced politicized somatics with gs, one-on-one with a gs practitioner, or with organizations who practice with gs methodology). 
A central component of the somatic change process is the concept of practice. New intentional practices are those that we choose to do in order to transform the way we show up in the world. We transform through embodying new practices over time. It is much easier to stay in practice within community and that is the reason we offer the daily practice space. We have heard from daily practice participants that this consistent collective practice space has deepened their wellness and resilience. Growing on the success of the daily practice space, there are now plans to offer quarterly healing groups to gs alumni in the near future.
Movement Partners
We have worked with hundreds of movement leaders and their organizations through Movement Partnerships with organizations, alliances, and other formations. We began these partnerships in 2011 with the National Domestic Workers Alliance (NDWA). We share vision and values with Movement Partners, an understanding of somatics as a holistic approach, and a commitment to have a significant impact. We engage with select partners deeply and develop programs that are relevant and supportive of the unique conditions and needs in those communities. Programs often include multi-day in-person sessions followed by one-on-one and small group coaching.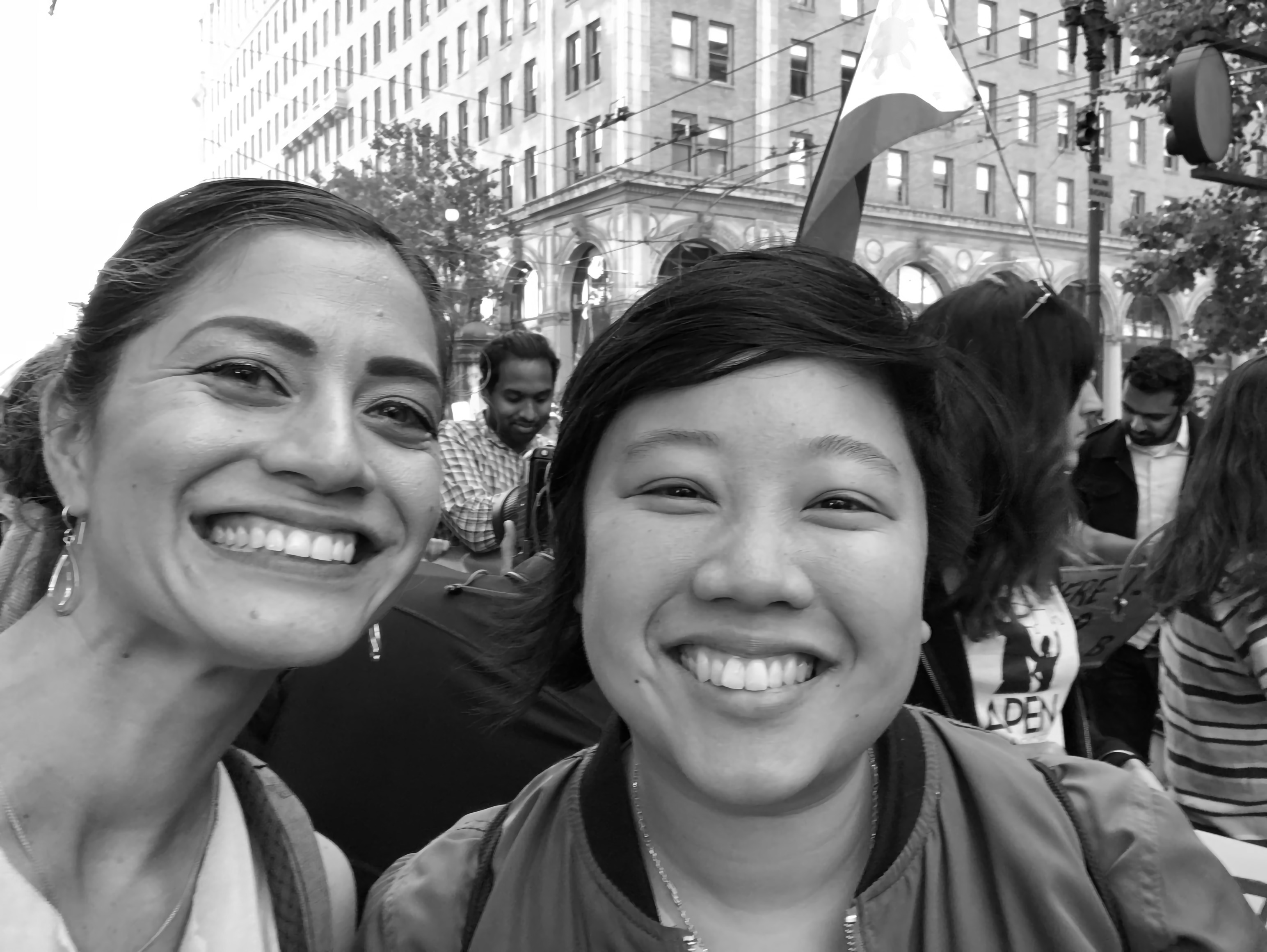 In 2023—
gs is partnering with Asian Pacific Environmental Network (APEN). This partnership supports the APEN staff to become their fullest selves and coordinate more powerfully in their organizing for a clean and healthy environment in which all people can live, work, learn, play and thrive. 
We are partnering with Women on the Rise (WotR). Women on the Rise is a grassroots organization led by women of color who are targeted and/or impacted by the legal system. WotR works to educate, heal, and empower ourselves, one another, and our communities to demand justice, dignity, and liberation for all. 
"At the last retreat (Embodied Leadership course) I really saw the benefit and impacts of somatics. Some people have a spirit or attitude that is isolated and unapproachable—I am one of them. At the retreat—I saw transformation in people. We decided, we're just going to be open and be me now, and be honest about what we need to feel whole. I like to feel and connect with people, and I was able to do that totally. Before, I might have been able to do that for a second, but then I dissociated off to mars. With somatics, I could center in my own dignity—in my length—and also center in my width. I could feel the genuine feelings of other people—I could actually feel them. I am loving somatics—it is a vital tool. Now that I know how to use it, it makes a real difference. I use it every chance I get."  – Ms. Marilynn Winn, former Director of Women on the Rise   
Courses
We are not running courses at this time.
Three years of a global pandemic and many intersecting crises have fundamentally changed how people work and live and therefore the needs of movement leaders and communities. gs' curriculum has needed to change to meet those changing needs. Currently, a group of BIPOC gs teachers are working together to restructure gs course curriculum for both online and in-person settings. We are evaluating the various experiments from the last few years of virtual programming and doing a deep assessment of what leaders and communities really need right now.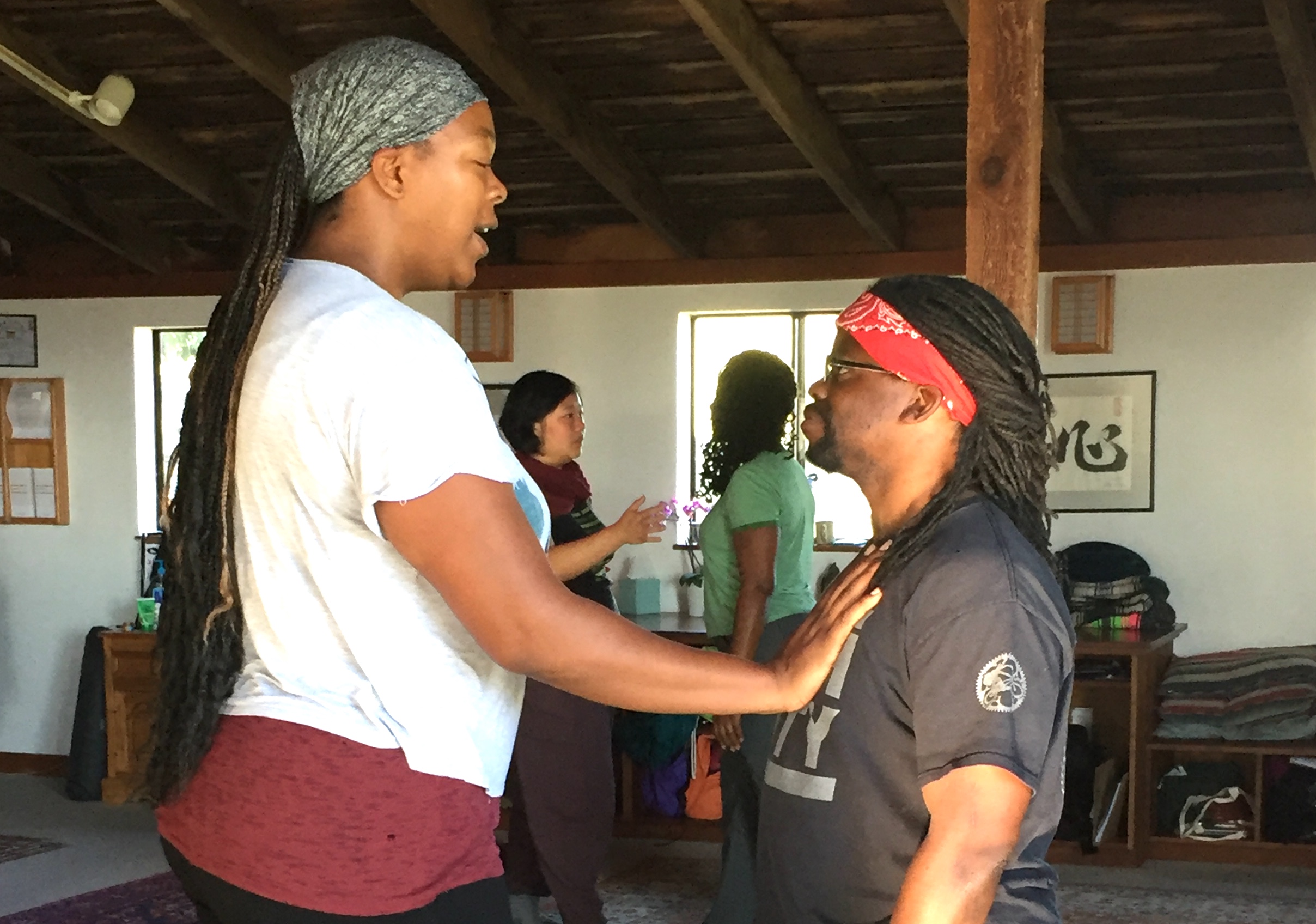 Recent courses—
BIPOC Embodied Leadership
This course supports movement leaders to vision new possibilities, align actions with vision, and transform toward our longings for freedom and liberation. This course is for Black, Indigenous, and all People of Color who work in social and climate justice movements.
Embodied Leadership for Funders & Donors
This is an introductory embodied leadership program for leaders in the funding world who are committed to redistributing wealth to social and climate justice movements, BIPOC communities, and poor and working class communities. Participants in this course connect with deeper purpose and vision, look at personal and leadership challenges, get to know embodied habits that can limit us, and engage in holistic and transformative practices.
Practitioners Network & Teacher Training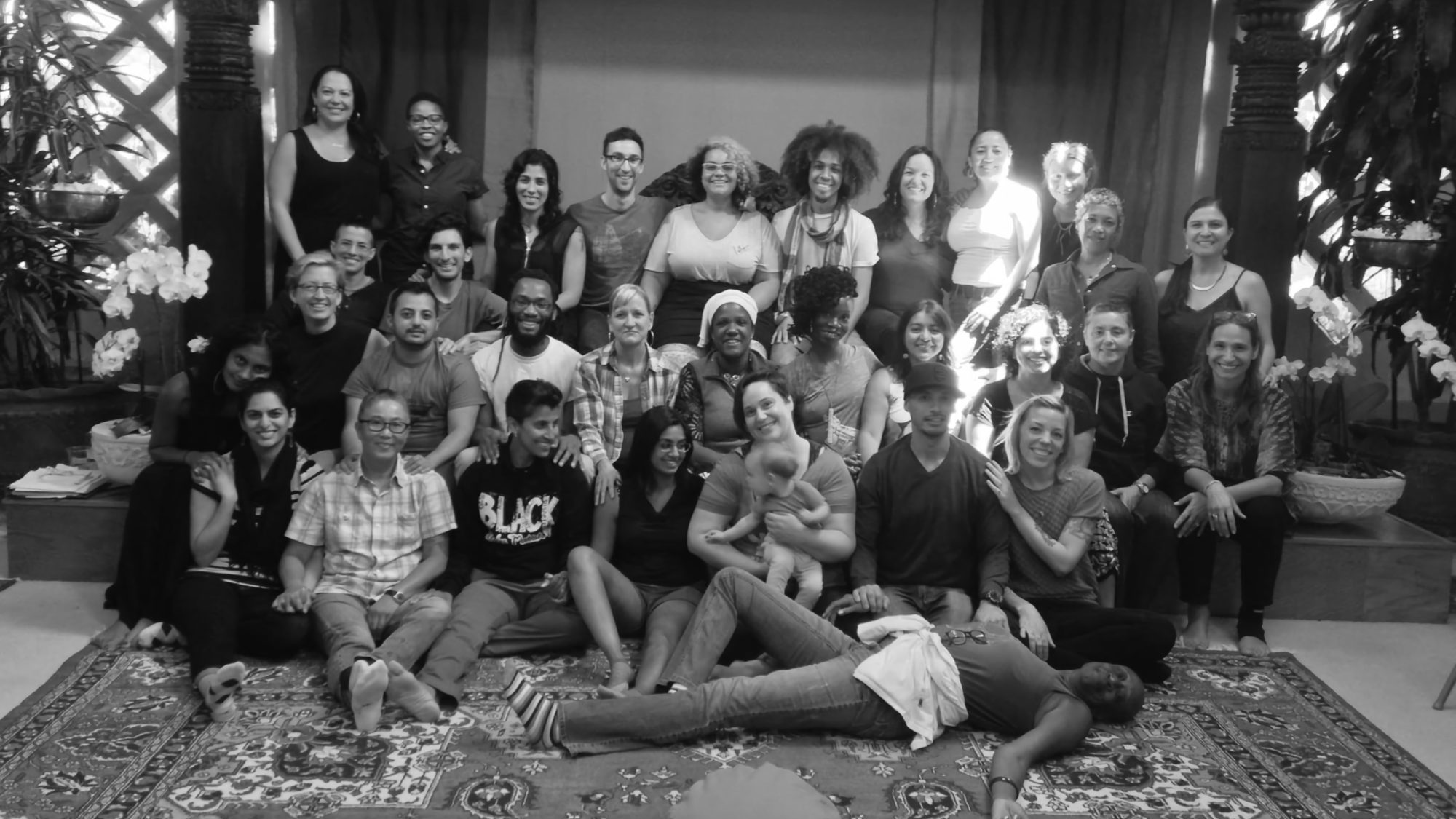 gs supports a wide circle of, approximately 80 gs teachers and practitioners who are empowered to lead and experiment with gs' methodology and collectively hold the commitment to offer it accountably. gs supports teachers and practitioners in their development and learning, as well as information sharing and innovation with the gs methodology.
Since early 2022, gs began developing a cohort of new BIPOC somatic practitioner supervisors through monthly trainings and mentorship with established supervisors. In spring 2023, our practitioners and teachers are coming together for a hybrid gathering (online and in-person) focused on reconnection, healing, and planning for the future of gs.
The practitioners network includes politicized somatic coaches, therapists, and healing practitioners who see clients one-on-one and in groups. Both teachers and practitioners lead gs programs and also independently run offerings such as practice groups, healing groups, and other programs that have varied foci in terms of participants (trans and non-binary, frontline workers, BIPOC sick and disabled, etc.) and topics (pleasure & despair, healing shame, embodied boundaries, etc). To find information about these offerings, follow gs on Instagram.
Are gs courses accessible to poor and working class people?
gs is committed to economic justice and to challenging white supremacy, capitalism, ableism and all systems of oppression in every aspect of our work. As part of that, we have a commitment to making our programs accessible and affordable to poor and working class people and people of color who are on the frontlines of social and environmental justice movements. We are committed to making sure that money is not a barrier to participation. 
How are program costs covered?
In past years, approximately 45% of the gs budget has come from earned income (course fees and contracts with partners). The other 55% comes from individual donations and foundation grants. Program costs are covered in multiple ways:
Participants in our programs contribute to their fees with their own financial resources

Organizations and foundations sponsor participants and pay for their program fees

Participants fundraise their fees from other individuals

Participants receive financial support from gs. These funds predominantly come from individual donations including solidarity funds contributed and fundraised by gs program participants and community members like you!
How do I donate or fundraise solidarity funds for your participants?
Thank you for your interest! Your support will provide financial assistance to over 80% of participants in our courses and programs. Contact development@generativesomatics.org to donate and/or fundraise solidarity funds today. We thank you for reaching out to your friends, family, and community to support our programs either through contributing to your own course fees or toward solidarity funds that make it possible for poor and working class people (the majority of course participants) to participate! You are a part of a growing network of people whose collective support makes gs possible. gs offers embodied leadership development and trauma-healing to social justice movements. We prioritize the participation of poor and working class people and people of color; and choose movement partnerships with organizations and communities based on alignment with our political values and strategy, not on financial access and capacity.
What access info / Disability Justice info is there for your programs?
We're in an ongoing commitment to embodying disability justice (DJ) in our theory and practice. gs has shifted key pieces of our coursework, including language and practice, and we continue to be disability justice learners. Our online offers include closed captioning. When possible and needed, we offer ASL and Spanish interpretation. Thank you in advance for partnering with us as we continue to transform and deepen our DJ embodiment. If you have specific questions or access needs to discuss, please email programs@generativesomatics.org